Bring a touch of down-to-earth elegance to your home and wardrobe with Pera Company's Turkish textiles, clothing, and handmade accessories. We source pieces intentionally — directly from our founder's beautiful homeland of Turkey.
At Pera Company – a family-owned brand – we are committed to do our part to beautify not only your home and personal style but also our incredible earth.
Through deep relationships with artisans and weavers, we ensure every piece is of the highest quality and is something we're proud of.
It's important to us that each element of our interactions is handled with the utmost respect and care. From meeting with the generations of weavers to handing over your carefully selected purchase —whether you purchased online or here in our gorgeous boutique in Key West, Florida.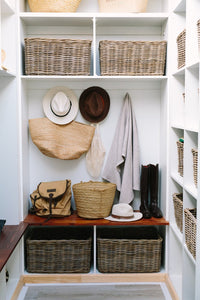 Pera Company Cares
At Pera Company, every single item is meticulously hand-crafted with an unwavering dedication to sustainability and ethical practices. Our range encompasses handwoven Turkish towels, exquisite textiles, and thoughtfully curated small-batch accessories. With Pera Company, you can rest assured that each creation is a testament to our commitment to both your well-being and the preservation of our precious planet.